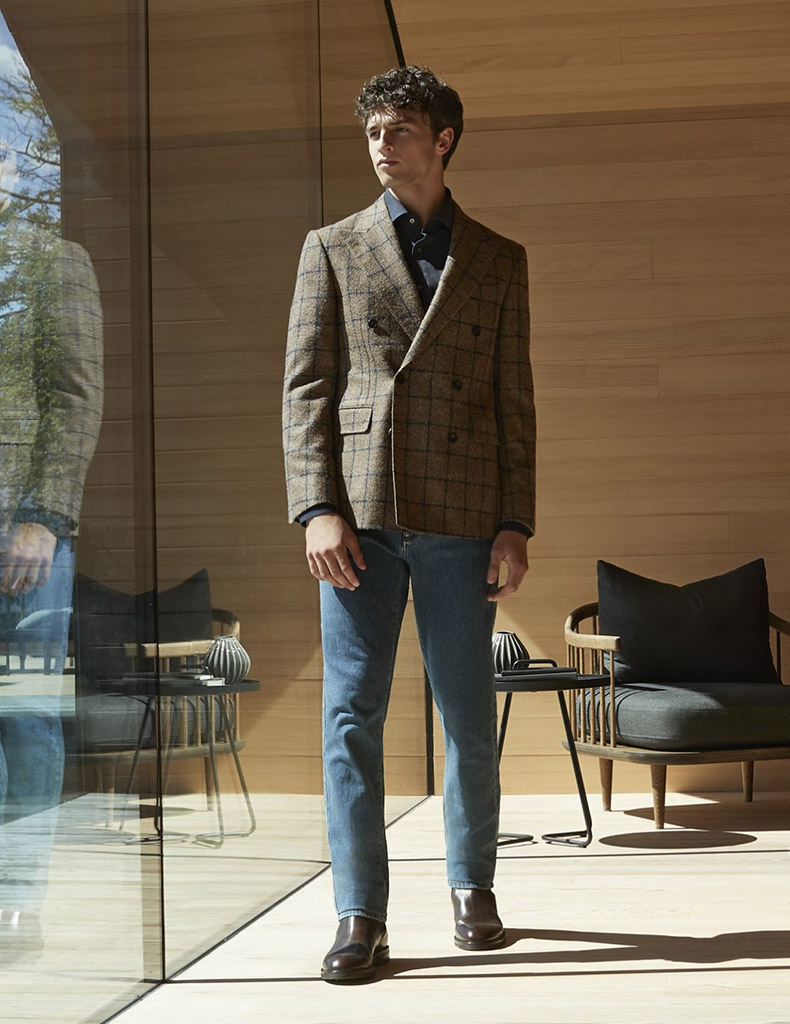 Distinctive and exclusive garment for men, following the strictest manufacturing standards to create the finest quality
In 1934, Giovanni and Giacomo founded the first Canali family workshop in Triuggio. In the following 5 years, this small workshop quickly grew into a company with 100 employees. After the war, Giovanni's three sons, Giuseppe, Genesio and Eugenio, restarted the company and established Fratelli Canali SpA. In the same year, the brand's first logo, Cafra, was born. The early inspiration of garments were from traditional cotton, wool and silk , to all kinds of innovative and experimental materials.
From 1969 to 1971, in the few years when the Italian fashion industry began to take shape, the company made major strategic adjustments and switched to the production of menswear. Workshops in Paris, New York and London were also established. CANALI continues renewing its styles with a meticulous attention to detail and the use of premium fabrics. The existing three product lines of CANALI 1934, Exclusive and Black Edition provide modern gentlemen with a variety of style choices and create a unique Italian style.